Good morning
Dont get too excited, just a quick tip on housekeeping.
If your a 3020 owner like me and you cut a lot of card and paper you end up with thousands of cut outs and debris floating around underneath the bed and within your machine.
Below is a very quickly thrown together way of collecting this waste before it make a nuisance of itself.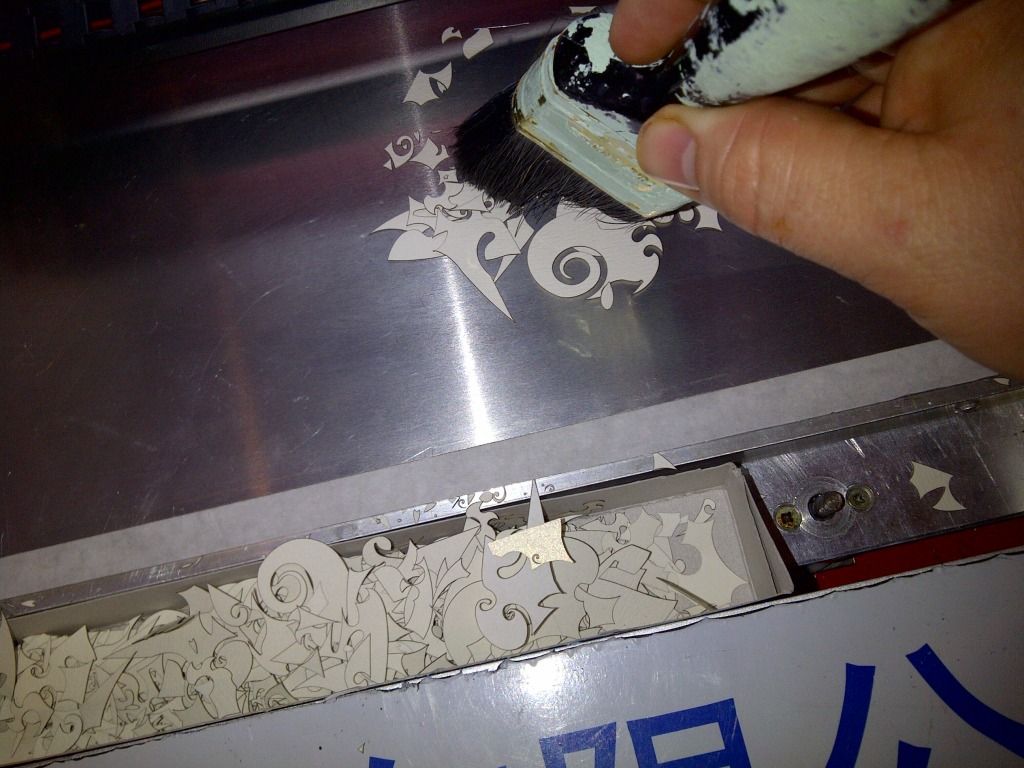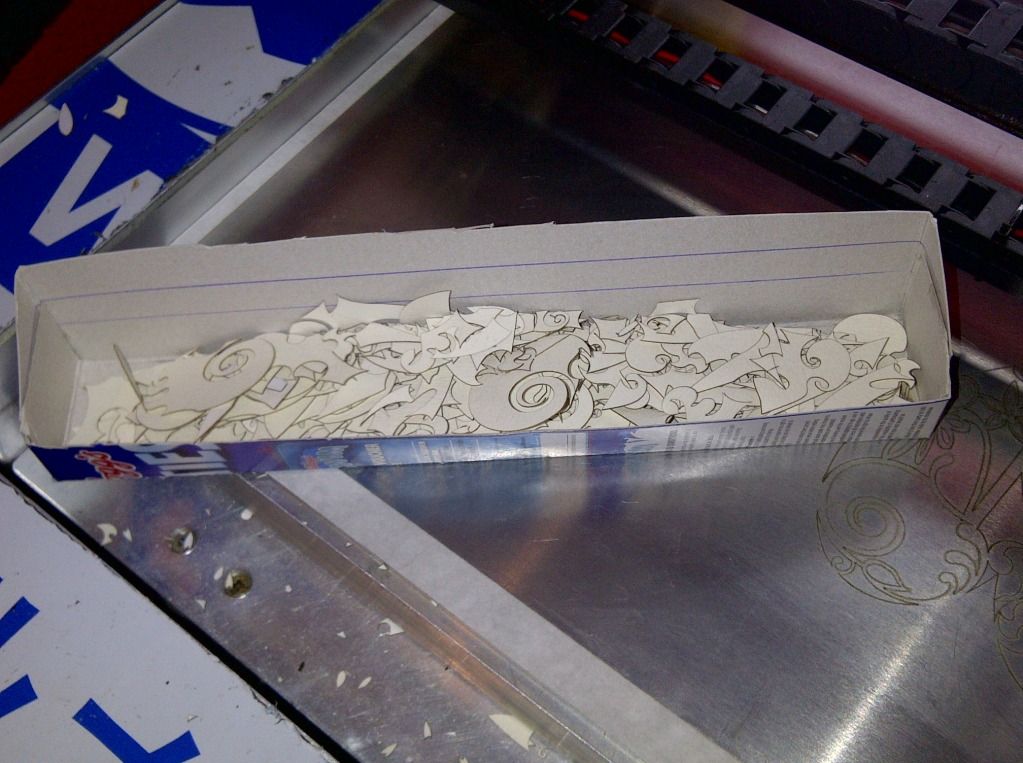 it's not fancy or even cut out on the laser just good old fashioned Blue Peter technology, cereal box, scissors and double sided tape.
Peter